Our Services
Your home before it goes on the market.
Your new home purchase.
An update to your current space.
Add crown molding, shiplap, or board and batten.
Custom built in cabinets.
Upgrade door and window trim to craftman style.
Consultation with tile, flooring, and cabinetry.
Create a new style for a room.
Mix and match old with new.
Update to a trendy color.
Paint stained cabinets to an updated white.
Save thousands  by painting instead of replacing cabinets.
We help select colors for your project.
Don't need any painting but you need help with color? We can do that.
Outdated furniture.
Add a fun new color.
Change the purpose of a piece.
Welcome to Tabor and Company. A local Cincinnati family that has been painting homes and updating rooms for our customers since 2006. Through color consultations and design ideas we help bring new life to your home. We offer painting, cabinet refinishing, color consulting, interior design and many other services. Contact Us!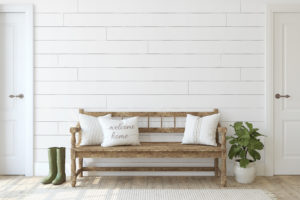 Whether you just moved in, need to sell, or are looking for a repurposed room update, we can help.
Did you know painting your home before you sell is sometimes all it takes to find a buyer? We've helped homes that have sat on the market for months sell in days after a fresh coat of paint.
Are you obsessed with HGTV? Do you feel like your home is outdated and tired?
What if we could completely update your home without any major structural construction?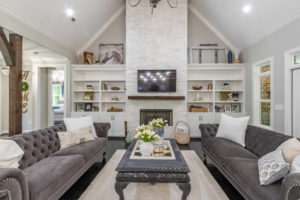 For example, by adding new trim, crown molding, shiplap, painting the kitchen cabinets, or a custom built-in we can completely change the look of your room at a fraction of the cost! 
Paint goes a long way but we'll help you customize your home. Our custom woodworking will make you stand out among the drab builder-grade materials. Sherwin-Williams offers a huge amount of colors, let us help you pick what will work for your space!

Furniture in our homes finish our rooms and speak to our individuality and unique personality. Your furniture can be an expression of you. Maybe your refresh includes a fun update to what you already own instead of buying something new.
In addition to all of the above services, we now offer furniture UP-CYCLING! We can help you refinish, upholster, update color and repair old furniture. Show us what you have and let us bring it back to life!
Our services don't stop on this page, contact us!