Tabor & Company Cabinet Refinishing
When you hire us to refinish your cabinets, we ensure your cabinets receive a high-end finish. Here is a walk through to explain what the process looks like. We can refinish your cabinets with Shermin Williams or Benjamin Moore colors, so many choices!
We will come to your home to take down all the cabinet doors. Over the next few days your kitchen will be "under construction" but mostly usable.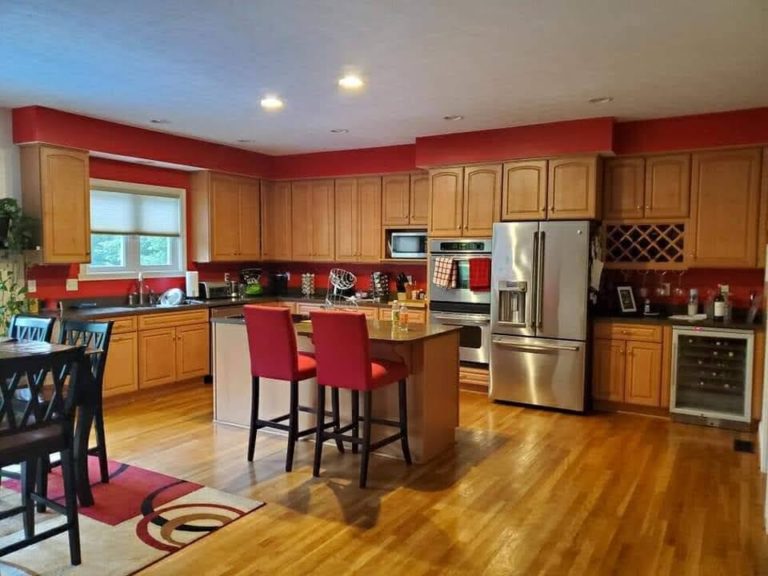 The bases of the cabinets will be taped and papered off in order for them to be sprayed. We are careful to make sure the papers are secure so there is no over-spray. The kitchen is unusable during this time. Appliances are protected until the boxes are sprayed. Expect anywhere from 24 to 74 hours of downtime here depending on the job size.

Meanwhile, your doors and drawer fronts are at our shop being cleaned and sprayed. We do not use a rollers or brushes but rather high-end spraying technology to ensure your cabinets will be looking great for years to come. We use Renner Wood Coatings for all of our cabinet refinishing jobs. With Renner you get a super glossy top coat with a rock hard catalyst finish that will protect your doors for many years from chipping and discoloring.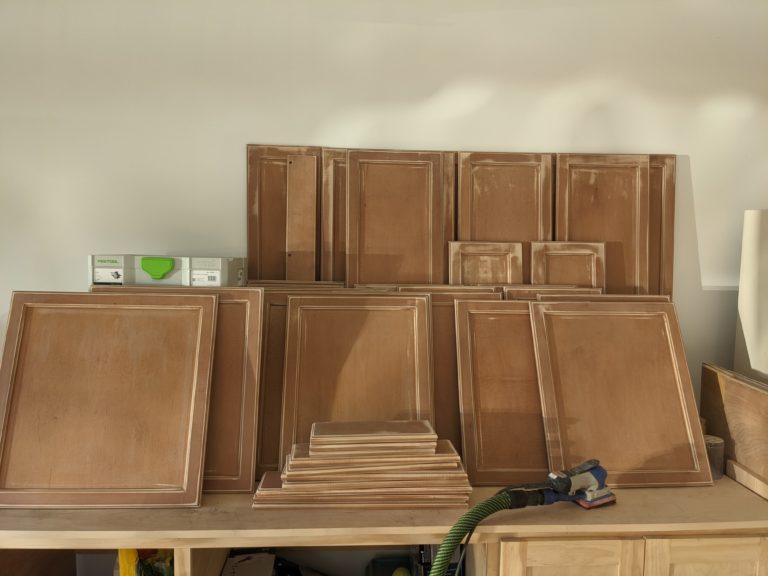 Finally, we install the cabinets and clean up. We are able to install new hardware for a completely new look or reinstall what you already had. Whether your job is big or small, call us today for an estimate. We offer free estimates all over Cincinnati! Our calendar fills up fast so be sure to plan ahead.